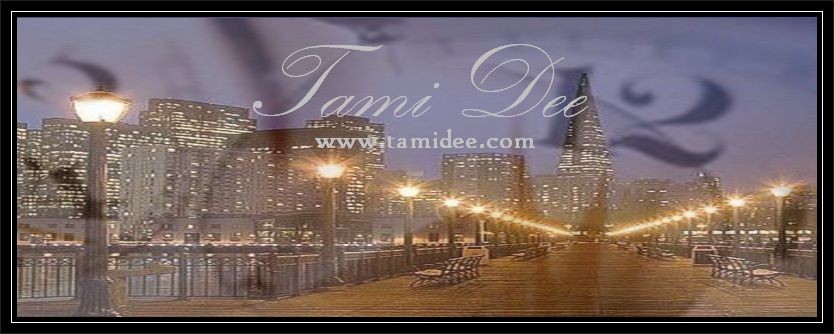 Welcome to my web site... Where the past and the present collide and Time knows no boundaries...
Long and Short Reviews
Tami Dee draws the reader into her beautiful world and keeps you enthralled until the end.
All of my titles are offered exclusively from Amazon Kindle Direct, both in eBook and Paperback!
In addition, I am working on a brand new rom-com series!

I'd Rather Series.

I'd Rather be Rich!
I'd Rather be Blond!
I'd Rather be Famous!

I am brainstorming a spin-off of Time After Time Saga, Book Two, Survival Instinct, featuring homicide detective Winter Parker.

I am excited to begin working on The Other Side of Tomorrow Series ~

The Chronicles of Winter Parker

Winter's Awakening
Thank you for visiting my site, and, as always,

Happy Reading
Tami Dee